Open Studios Notts is holding a Festival Fortnight, from 11-26 June, when artists across the county will welcome visitors into their studios, homes, and gardens to share their work and their process.
More than 100 artists at around 50 venues will take part in the annual Newark and Sherwood Artists' Open Studios Trail.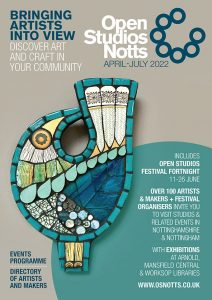 It includes artists in Newark, Southwell, Upton, Lowdham, Collingham, North Clifton and Thoresby Park. The trail is supported by Visit Newark and Larken & Co Solicitors.
Ceramics, sculpture, printmaking, painting, glasswork, jewellery, photography and textiles will be on display.
For complete details of all the artists taking part visit www.osnotts.co.uk or pick up the OS Notts brochure in your local library.
For the latest news from OS Notts on social media follow @osnotts on Instagram, @openstudiosnotts on Facebook and @OSNotts on Twitter.
Comments