A pupil from a school in Newark is part of an elite group of young cricketers making the first steps on a journey that will hopefully lead to them realising their sporting dreams.
Thirteen-year-old Toby Lambert, from Newark Academy — which is part of the Nova Education Trust — is one of just a handful of local cricketers to be named on Nottinghamshire's Emerging Players Programme (EPP).
There are currently only nine players in this elite group, which the county believes could make the grade to be a professional cricketer and perhaps become the next Samit Patel, Stuart Broad or Luke Fletcher.
The youngsters have weekly sessions and play other EPP county sides from across the country. It's an under-16 group of players and so even more remarkable for Toby, who is playing three years above his own age group.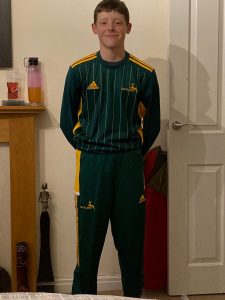 Toby has already represented Notts at under-13 and under-15 level and recently scored his maiden century in the men's game for Clifton Village Cricket Club.
"Playing for Notts is very enjoyable and they also offer lots of opportunities," said Toby. "I got picked originally as just an under-13, but then in the winter I got put onto the Emerging Players Programme.
"It's basically players from 12 to 16 who the coaches want to push on and give more chances to play in higher age group teams. I have played a few games for the EPP team and a few for the under-15s/16s this season.
"A few weeks ago I was so proud to school my first century for Clifton Village Cricket Club in a men's game. I was close twice before, scoring 96 and 82. When I got the 100 I was very happy as I knew that the hard work I put in had paid off."
Josh Piper, Toby's PE teacher, said: "Toby's attitudes towards PE and school sport are exemplary. Despite his clear abilities within cricket, Toby approaches all sports and activities with a drive to succeed and learn.
"Toby is focused, motivated and a team player which helps not only his own skills to develop but also the skills of those around him.
"His attitudes and efforts within PE at Newark Academy display the self-motivation he has to get himself into the elite tier of cricket and we will support him every step of the way."
Comments