The Palace Theatre, Newark, swings back into action this month after a successful season of panto. They're encouraging people to continue treating themselves through the traditionally bleak months following Christmas with a fantastic roster of shows, from music to comedy and family fun.
One way to brighten up these quieter months is with your favourite music and there are evenings to suit every taste with fans of Roy Orbison set to enjoy the brilliant Barry Steele in The Roy Orbison Story on Saturday 22nd January while Pink Floyd aficionados can rock out to Think Floyd on Saturday 29th January and David Bowie lovers are sure to enjoy Aladdin Sane on Friday 4th February. There are more amazing musical celebrations too from Beyond the Barricade, celebrating the West End and Broadway on Saturday 12th February, and Vampires Rock, presenting their brilliant blend of rock and spectacular showmanship on Friday 18th February.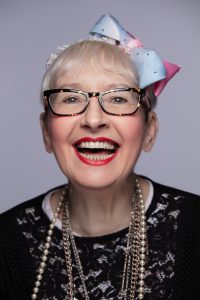 Famously, laughter is the best medicine and theatre visitors can get their dose at the raucously funny Dirty Dusting on Tuesday 25th January. Starring Vicki Michelle ('Allo 'Allo!) and Vicky Entwistle (Coronation Street) along with Leah Bell, this uproarious show follows three vintage cleaning ladies who, threatened with losing their jobs, chance on an unusual way of earning some extra cash: an x-rated chat line. Plus, there's more fantastic comedy from the marvellous Milton Jones who visits with his latest stand-up Milton: Impossible on Friday 11th February and from brilliant Nottingham native Su Pollard who appears as part of her first evening 'Evening with' tour on Friday 25th February.
Sure to raise spirits even further, the rousing Last Night of the Proms is on Saturday 5th February. The spectacular return of Newark-on-Trent Twinning Association's annual event will once again feature the wonderful Newark & Sherwood Concert Band and is certain to be an evening full of fabulous music and entertainment for all the family.
Enjoying time together is definitely not just for Christmas either and there's plenty coming up to delight in with little ones too. On Wednesday 16th February, the Palace stage is set to be filled with elephants, crocodiles, orangutans and even dinosaurs as The Animal Guyz bring a magical menagerie to life right before your eyes using stunning puppetry and special effects. Storytelling is a much-loved tradition of winter months and families are sure to be spellbound by the enchanting and adorable Elves and the Shoemaker from Theatre of Widdershins, here on Sunday 20th February.
There's even a chilling tale to be told for adults too as retired British murder squad detective Trevor Marriott uncovers the truth about Jack the Ripper, with startling new facts and evidence, on Thursday 24th February. Meanwhile, the nation's favourite psychic Sally Morgan promises to bring mediumship into the 21st century with love, laughter and warmth on Thursday 17th February.
Discover the Palace Theatre's full programme and book now at www.palacenewark.com or by calling the Box Office from Wednesday to Saturday, 10am to 4pm, on 01636 655755.
Comments